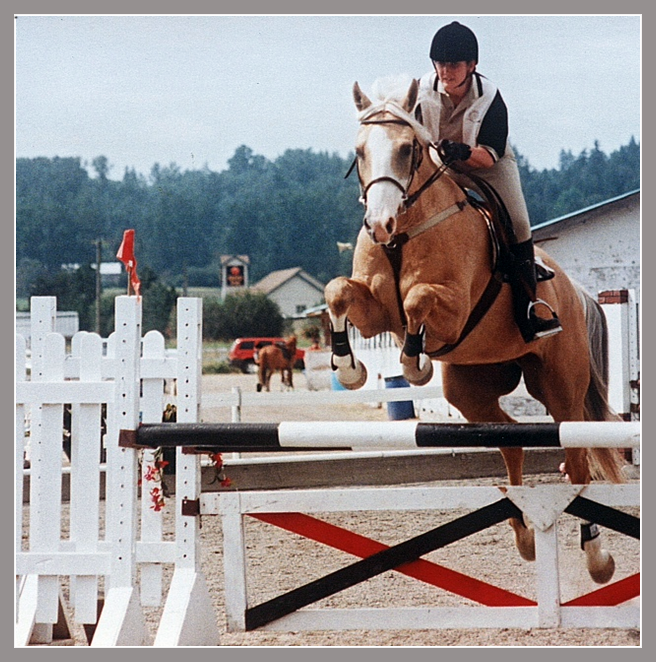 JOLENE MACKENZIE  mackenziejolene@gmail.com
EC Coach 1 English
EC Coach 1 Western
Canadian Therapeutic Riding Instructor
I have been an Equine Canada accredited Coach since 1992.
My passion for riding and showing began as a child in Alberta.  In 1985, I moved to Vancouver Island.  Soon after arriving, I continued my passion and started a teaching and boarding facility in Qualicum beach.  A few years later, this expanded into a riding school at Arbutus Meadows where I owned 20 school horses and taught beginners to advanced level riders until 2011.
I came to Michael Lake in 2012 because I very much liked the idea of being involved in my horse's care.  Even with a very busy lifestyle, I enjoy seeing to my horses needs as much as possible.
Co-op board gives us the opportunity to be part of our horses welfare.  It does require some commitment from its boarders, but I am confident that it can be tailored to each individual and so allowing each person the full use of this beautiful facility in a friendly, safe atmosphere.
I hope to continue to enjoy horses and many aspects of the equine community for years to come.  As the Coach at Michael Lake and coordinator of the Coop Boarding, I look forward to teaching and sharing this love affair with you.